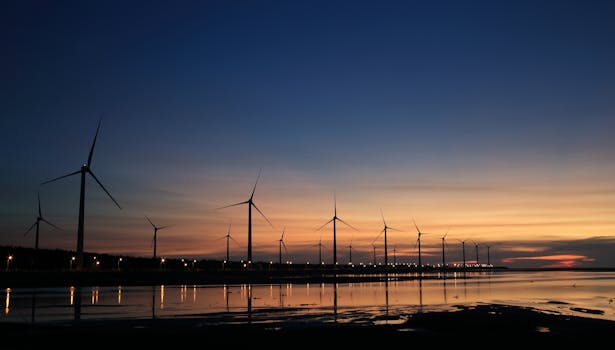 As per the World Bank, UAE is the eighth largest emitter of greenhouse gas and CO2 emissions per capita. The country is attempting to diversify its economy to reduce its dependence on oil, and is consequently actively promoting green technology.
In April 2006, Abu Dhabi launched Masdar, a diversified, multi-billion dollar company that researches, develops and commercialises sustainable and renewable energy solutions. Masdar has invested US$ 2.7 billion into clean energy projects over the past decade. It was also the official host partner of the Solar Impulse 2—the first aircraft to travel the globe without using any fuel.
In 2013, Abu Dhabi shifted 20,000 homes onto a solar power grid. In the same year, it launched Shams 1—the largest operational renewable energy project in the Middle East. The 2.5-square-kilometer project has a capacity of 100 megawatts (MW), and displaces approximately 175,000 tonnes of carbon dioxide a year (roughly equivalent to planting 1.5 million trees).
In June 2016, Dubai announced plans to construct a 1,000-megawatt (MW) solar power plant to be completed by 2030—the same year it aims to use renewable energies to meet 25 per cent of its electricity needs.
In September 2016, JinkoSolar Holding Co, a China-based panel maker, and Japanese developer Marubeni Corp won a contract for a solar plant in Abu Dhabi with a massive bid of 2.42 US cents per kilowatt-hour. Since 2007, approximately US$ 1 billion has been invested in utility-scale solar in UAE.
A team led by Masdar is developing the third phase of the Mohammed bin Rashid Al Maktoum Solar Park—an 800-MW solar photovoltaic plant. On completion, it will be the world's largest single-site solar park, with a planned capacity of 5,000 MW (enough to power 800,000 homes) by 2030.
In January, UAE announced plans to invest US$ 163 billion in clean energy projects with the aim of generating almost half the country's power needs from renewable sources by 2050. According to H.H. Sheikh Mohammed bin Rashid al Maktoum, Vice President of UAE and Ruler of Dubai, by 2050, renewables will account for 44 per cent of the country's energy mix, gas will account for 38 per cent, clean fossils will constitute 12 per cent and nuclear energy will account for six per cent.
In March, UAE revealed plans for the first residential community of the planned Masdar City. Masdar City is slated to be the world's first carbon-free, waste-free and car-free city. The plans contain designs for private green villas and townhouses. The city is expected to feature photovoltaic panels to generate electricity and a solar-powered desalination plant.
Sources: Invest In Group, Norton Rose Fulbright, Al Jazeera, Independent, BBC, arabianbusiness.com, Embassy of the United Arab Emirates (Washington DC), Gulf Times, masdar.ae